Safety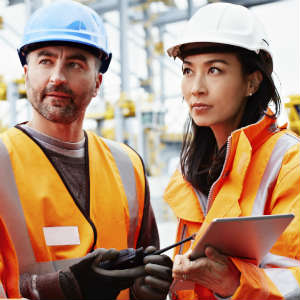 We have extensive experience in analyzing and addressing both product and workplace/premises safety issues for clients.
Working together with our clients, we apply human factors and ergonomics analyses to understand safety issues both for products/machinery/devices and for workplaces/premises. The ultimate goal is to help our clients make products safer and easier to use for the operator or to make worksite or premises environments safer for employees or others. Representative projects typically address one or more of the following:
Product Safety
New products or models
Products new to the U.S. market
Existing products
Product design
Guarding issues
Controls design
Accident analysis
Applicability of standards
Product recalls
Product safety program management
Workplace/Premises Safety
Personal protective equipment
Safety signage
Lockout/tagout procedures
Safety procedures and processes
Slips, trips and/or falls
Guarding issues
Accident analysis
OSHA, MSHA and other regulatory issues
Training
We have conducted safety related projects across a very wide variety of different industries. Please contact us if you'd like to discuss how we might be
able to assist with such a project.
Want To Learn More About Dorris & Associates?